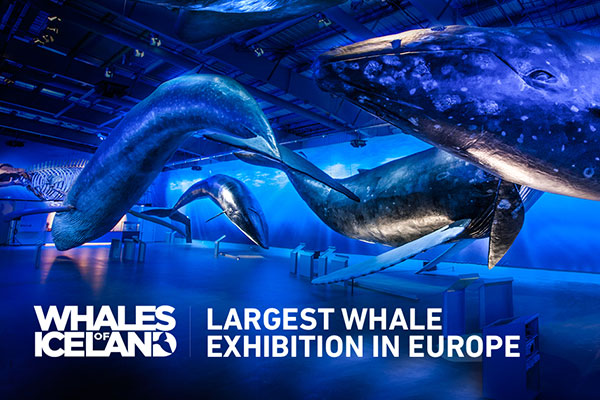 When:
 21:00 – 01:00
Where:
Whales of Iceland
Address:
 Fiskislóð 23-25, 101 Reykjavík, IcelandWhales of Iceland is the newest and largest whale exhibition in Europe. The exhibit consists of 23 life-sized models of the various whale species create found in Icelandic waters throughout its natural history.
We're happy to invite you to join us and these majestic animals! We will host an evening of tasty appetisers and drinks. Then, at around 22:30, we will open the doors to the dance floor. Don't miss DJs in Tech who will be on the decks until 01:00!
Please note: This is not a dinner. There are several restaurants, only a short walk from the museum. You could also have a look at the culinary suggestions in our Reykjavík guide.
Also, please don't forget to take your personal badge with you, you will need it to enter the club!
Getting there
By Shuttle Bus:
We have organised shuttle buses to pick you up from the Hotel Hilton Nordica at 20:45. All the shuttle buses will be leaving the hotel at 20:45.
We will operate return shuttle buses every 30 minutes from 23:00 until 01:00 (23:00 – 23:30 – 24:00 – 00:30 – 01:00).
The ride is about 15 minutes long.
By Public Transport:
Walk to the bus stop Hátún (an eight-minute walk from the Hotel).
Take bus 14 direction Grandi and alight at Grunnslóð.
Whales of Iceland is only a two-minute walk away from the bus stop.
Buses run every 30 minutes until 11:30.
Price is 470 KR (approximately €3.50).
Walking:
The venue is located 4km from the Hotel Hilton Nordica.