The candidates for the RIPE PC election at RIPE 78 will each be giving a brief comment in support of their candidacy in the Main Room at 15:55. Do come along if you'd like to find out more.
Franziska Lichtblau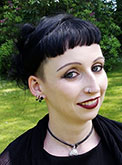 Motivation:
I'd like to rerun for the PC – it was a great time so I'm happy to be around again :)
Biography:
Franziska is working as a PhD student in the field of Internet Measurement at the Max-Planck Institute for Informatics. Her main focus is on inter-domain traffic measurements, IXPs, security and Internet infrastructure. She has a background as system administrator and is active in the free software community.
Henrik Kramse Kramshøj
Biography:
I am professional security consultant with an understanding of business and economics with regards to securing enterprises.
I primarily work with Internet infrastructure and security, creating a safe place to conduct Internet business by providing security services, consulting and management for infrastructure services related to networking, RIPE requests, BGP routing and multi-homing, firewalls, switches, netflow, log servers, intrusion detection, VPN services, patch and configuration management.
Specialisations:
Information security
Network and infrastructure security
Penetration testing
Teaching technical subjects like pentest, TCP/IP and security
Internet technologies and IPv6
I am also involved in BornHack.dk hackercamp, DK Network Operator group and community work in Denmark.
You can read more at: https://www.linkedin.com/in/kramshoej/
Jelte Jansen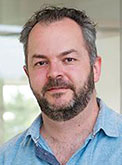 Statement of interest:
As some of you hopefully still know, I already have experience of being in the PC, having had the honour of serving as a member from 2016 to 2018. My motivation remains the same, and I would love to keep up the great quality of the plenary program, and see if we can make it even better. Additionally, having been both on and off, I think I have an additional goal, which is to improve the PC nomination process, and both general diversity and age diversity within the PC. I will duly note here that I am a white western male approaching the second half of the average
lifespan. But hey.
Biography:
Jelte Jansen is a research engineer at SIDN Labs, the R&D team of SIDN. His research and development topics include the domain name system, Internet protocols, and the Internet of Things. Jelte also runs Ionite, where he provides consultancy and services regarding e-invoicing systems and related protocols and standards, and serves as the technical lead for the Simplerinvoicing foundation.
Jelte has made several contributions at the IETF on the topics of DNS and DNSSEC, and worked as a software engineer on DNS implementations such as BIND, NSD, Unbound and ldns. He is also the project lead of SPIN (Security and Privacy in the Internet of Things).