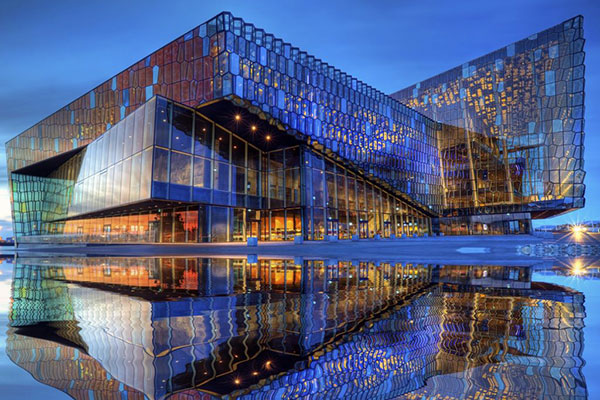 Sponsored by:

When: 20:00 – 02:00
Where: Harpa
Address: Austurbakki 2, 101 Reykjavík, Iceland
Tickets: €50
#RIPEturns30
We will raise a toast to the 30th anniversary of the RIPE Community at this landmark occasion.
Harpa Concert Hall and Conference Centre is the home of the Iceland Symphony Orchestra and the Icelandic Opera. It is one of Reykjavík's most distinguished landmarks. The building opened in 2011 and features a distinctive coloured glass facade inspired by the basalt landscape of Iceland. You will find Harpa in the picturesque Reykjavík harbour! It's right in the city centre and features stunning views of the surrounding mountains and the North Atlantic Ocean.
After dinner, we will keep the music low in the dining hall for casual chatting. If you prefer, you can join the party on the first floor to dance the night away to the musical stylings of DJs in Tech.
Plus Ones
If you would like to bring a guest to the RIPE Dinner, please send an email to meeting [at] ripe [dot] net. Your request will be placed on a waiting list, and one week before the RIPE Meeting starts, we will tell you if we have tickets available or not.
Getting there
By Shuttle Bus:
We have organised a shuttle bus to pick you up from the Hotel Hilton Nordica at 19:45.
Return buses will operate every 30 minutes from 23:00 to 02:00 (23:00 – 23:30 – 24:00 – 00:30 – 01:00 – 01:30 – 02:00).
This will take around ten minutes.
By Public Transport:
Walk to the bus stop Lágmúli (a five-minute walk from the Hotel).
Take bus 11 direction Seltjarnarnes and get down at Lækjartorg.
HARPA is a five-minute walk away from the bus stop.
Buses run every 30 minutes until 00:30 hrs.
Price is 470 KR (approximately €3.50).
Walking:
The venue is located 3km from the Hotel Hilton Nordica.